SUSTAINABLE FISHING IN BLACK SEA
Sustainable fishing means fishing without damaging fish stocks and maintenance of population. And also it means that fishing under rules without damaging natural balance. In order to save natural sources in sea ecosystem addition to governments, companies have responsibilities. As we are very sensible for conservation of Black Sea and sustainable fishing, we are one of the leading companies in Turkey at this issue. For sustainable anchovy fishing, the size of anchovy, fishing places, fishing time and fishing methods are very important. Kobyalar Group provides fish from the fisheries which follows the rules which are determined by Republic of Turkey Ministry of Food, Agriculture and Livestock. Kobyalar Group also supports fisherman about sustainable fisheries.
The experts from Black Sea coastal countries Turkey, Georgia, The Russian Federation, Ukraine, Romania and Bulgaria meet and discuss about the ecosystem, pollution and ecosystem in Black Sea. The fishery assessment in Black Sea will be improved every year.
In Turkey, Republic of Turkey Ministry of Food, Agriculture and Livestock is responsible for the management of fishery. Biomass and stock measurements are held by the Central Fisheries Research Institute and METU Institute of Marine Sciences.
The anchovy fishing is restricted by the Notification Nr: 2012/65. As a summary:
Anchovy fishing with purse seine is only allowed form 1st September to 15th April.

Anchovy fishing can be done only at restricted areas and hours from 16.00 to 08:00.

Depth limitation for purse seining is 0-24m.

The size of anchovy smaller than 9cm is not allowed to catch.

Raw material documentation is obligatory. Traceability of raw material is very important.
Besides fishing rules Turkish government has decreased fishing force by buy-back program between 2012 and 2014. The fishing licenses of vessels are taken back and a lot of vessels were removed from the fishing fleet.
As the anchovy schools are very tight there is no by-catch during anchovy fishing.
As Kobyalar Group sustainability is our responsibility.  We want to have fishing in Black Sea forever. We now have approval of Friend of the Sea (FOS) certificate. Friend of the Sea certification is an important recognition of our sense of responsibility and attention to the marine habitat. Friend of the Sea logo communicates a clear message to our customers that our products come from sustainable sources.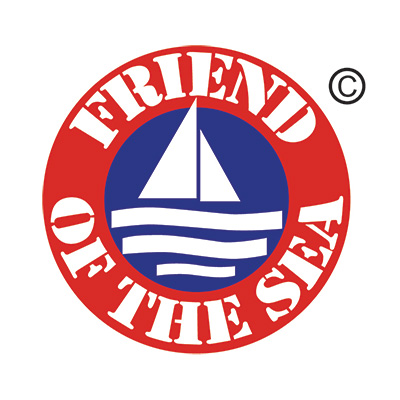 "Sustainable fishing is our responsibility."